Our weekend Masses are on Sundays at 8:30 am.
Please click either of the dates below for our weekly bulletin: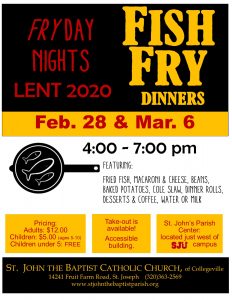 We are a vibrant parish seeking to grow our community.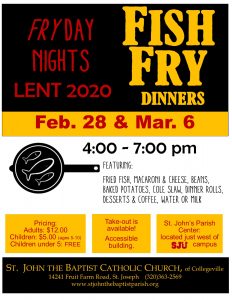 2019-20 Faith Formation Schedule: FF Schedule 2019-20
Who We Are
We are a progressive Catholic Benedictine Community encountering Christ through Word, Sacrament, one another, nature and our thirst for a just world.
Our Mass Times
Come worship with us at 8 AM on Wednesdays and Fridays. Visit us also at 8:30 AM on Sundays. The sacrament of Reconciliation is available by appointment.
Faith Formation Updates
Faith Formation Registration Forms and the 2018-19 Calendar is available on our committee page!
Let us know how we can pray for you by sending us a prayer request.
For more information call us at 320-363-2569
We extend our deepest sympathies to the family of Ione Koltes who passed away on February 2. Ione is the mother of Larry (+Carol) Koltes, Mitzie (John) Brinkman, Rich (Marilyn) Koltes, Ken (Tess) Koltes and the sister of Roger (Loretta) Zimmer. May the souls of the faithfully departed, through the mercy of God, rest in peace. Obituary-Koltes, Ione