St. John the Baptist Parish is part of Stearns County in Minnesota which is part of the diocese of St. Cloud. We are joyful in our Benedictine traditions as a shared community with St. John and St. Benedict Universities nearby. Recently, our parish has been twinned with a local parish in Avon, MN also named St. Benedict. Overjoyed by the growth of both parishes, Fr. Greg Miller, the staff and our parishioners together are passionate about serving others in our area. 
 St. John the Baptist parish is open from 8:00 AM - 2:00 PM Tuesday through Friday.
To set up an appointment with any of our staff members or to rent one of our spaces, please call us at 320-363-2569.
To join our vibrant parish community, fill out the form below and email it to jortloff@csbsju.edu
Our Team
Staff that Help Shape Our Parish Life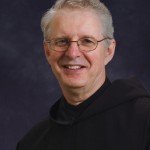 Fr. Greg Miller, Pastor 
"I am alive today because of Christ's call to help others find Him."
My office hours are Wednesday and Friday from 10 - 11 AM.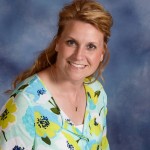 Julie Ortloff, Business Administrator
"I hope to bring organization to our parish and joy to those who visit me in the office."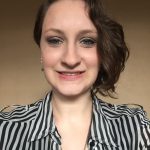 Alyssa Maty, Faith Formation Coordinator 
"My joy is to support the catechists of our parish in teaching the youth about the person of Christ."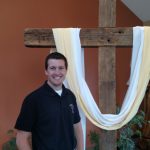 Jason Prigge, Music Coordinator 
"I enjoy bringing the liturgy to life at our parish through encouraging others to join in song with me." 
jason.prigge@stbenedictavon.org
Trustees:

Lori Fuchs
Dean Merdan