Who We Are
We are a progressive Catholic Benedictine Community encountering Christ through Word, Sacrament, one another, nature and our thirst for a just world.
Our Mass Times
Come worship with us at 8 AM on Wednesdays and Fridays. Visit us also at 5:30 PM on Saturdays and the second Sunday of every month at 8:30 AM. The sacrament of Reconciliation is available before our Saturday masses and by appointment.
Please click either of the dates below for our weekly bulletin: 
Bishop Kettler discusses diocese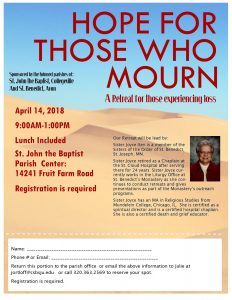 2018 Soup and Speaker Poster 4 Dreamers DACA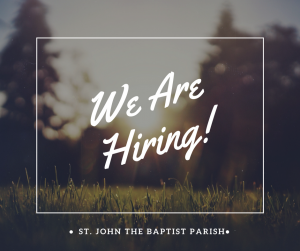 Looking to join our parish team? Now is the time as we are looking for a Faith Formation Coordinator to help lead our families closer to Christ. Below is our job description. Please send all resumes and letters of interest to David Lyndgaard, Personnel Commitee: dblyndgaard@gmail.com
We are a vibrant parish seeking to grow our community.
To view our upcoming events please click here: Our Parish Life Calendar
- Highlights-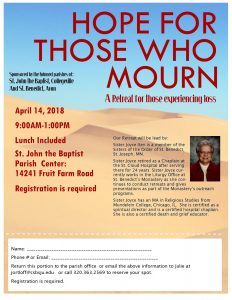 Spreading the Joy Corner
We want to thank all of our staff, committee members, church volunteers and all those who come to worship with us on Saturday evenings. Your presence is appreciated!